WESTERN ENTERTAINERS
Are you looking for
Western Entertainment

What's a Party or Special Event in Texas without Authentic Texas / Western Entertainment from Dallas Western Parties.
BEST SELECTION OF DALLAS WESTERN ENTERTAINERS
We offer the largest variety of Western Entertainers & Entertainment Services available.
Call us today and reserve your Western Entertainers
DALLAS WESTERN ENTERTAINMENT AGENCY
FOR TEXAS TALENT OR DALLAS ENTERTAINMENT.
TEXAS TALENT / DALLAS WESTERN ENTERTAINERS AGENT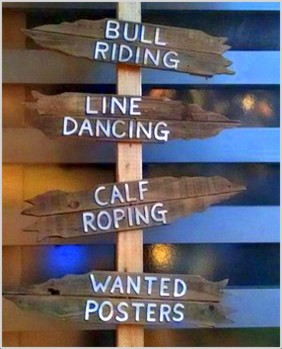 CORPORATE ENTERTAINMENT SERVICES
SINGING, STROLLING COWGIRLS / COWBOYS, BANDS, Dj's , DANCE INSTRUCTORS,
GAMBLER ILLUSIONIST, WANTED POSTER PHOTOGRAPHY
OLD WEST QUICK DRAW CHALLENGE, ARMADILLO RACES,
MECHANICAL BULL RENTALS, ROLLER ROPER,
WESTERN LOOK-A-LIKES, TRICK ROPERS, GUN SPINNERS,
COMEDY GUNFIGHT SHOWS, LIVING COWBOY STATUES,
TALL TEXAN & COWBOYS, COWBOY POETS, TRICK COWBOY
COWGIRL MODELS & MORE DALLAS ENTERTAINERS
COWBOY HAT BARS, ROPING DUMMIES
CALL TODAY AND RESERVE YOUR
WESTERN ENTERTAINERS
WE ARE THE REAL DEAL!


Are you in need of authentic Western Entertainers
for your next western theme occassion, event or party?
Silverado Ranch is a complete Western Special Events Production Company
specializing in Western Entertainment Talent, Western Entertainers,
Western Entertainment, Western Music & Bands
Silverado Ranch also offers Wanted Poster Photography,
a variety of Western Themes, Party Planning Services
& Western Prop Rentals

Fort Worth Dallas Western Entertainment – Entertainers – Western Party Performers Fort Worth – Dallas Western Entertainment, Entertainers / Performers for your Fort Worth – Dallas Western Party / Parties, Texas - Old West Festival , County / State Fair, Western Special Event / Heritage Show, Cowboy Parties, Quinceanera, Western Special Event, Ft Worth Gunfighters Show, Texas Gunfight Show, Dallas Gunfighters / Performers Show, Saloon Girls Entertainers Show, Texas Dancers Entertainment Shows as well as the Traditional Ft. Worth – Dallas Texas Heritage Entertainment Favorites: Armadillo Races, Tall Texan Stilt Walker, Mechanical Bull Riding, Trick Roper / Roping, Gun Spinning Cowboy, Living Cowboy Statue, Gambler Magician, Texas Hold'em – Poker , Wanted Poster Photos, Old West Can Can Dancers, Quick Draw Challenge, Cowboy Skills Show, Mexican Charro Entertainment, Look a Likes, Folkloric dancing & County and Western Music Bands & Performers.
Now serving Austin, Houston , San Antonio Texas and The Rest of the USA